Al Majaz Amphitheatre tickets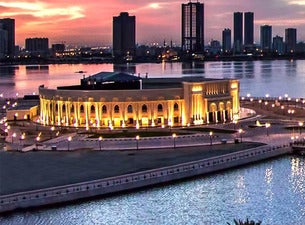 Al Majaz Amphitheatre aims to be an integrated destination for organizing and hosting the most prominent events in the region. It was designed to fit all the requirements for bringing in concerts, conferences, and workshops. The theatre is fully equipped with the newest technologies to present shows meeting international standards. Along with the amphitheater, the venue provides different facilities such as VIP Majlis; Conference Room; Helipad; Al Majaz Marina; The Island Walk; and Funoon District.
Right now we don't have any 'Al Majaz Amphitheatre' events, but we may get some soon.
Browse events by category