Bayreuth Festival tickets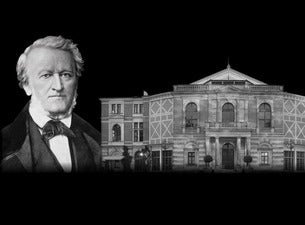 The Bayreuth Festival is renowned for its performances of the 19th-century German composer Richard Wagner's operas. Conceived by Wagner himself, the operas take place annually in a specially designed theatre, the Bayreuth Festspielhaus. For the first time since its launch in 1876, the legendary Bayreuth Festival will be travelling outside Germany, presenting not only its orchestra, but also its singing cast and artistic vision in a performance under the supervision of the Director of the Bayreuth Festival and great granddaughter of Richard Wagner, Katharina Wagner. The events on 30 January and 1 February 2019 will be nothing less than historic and will mark a decisive artistic milestone, not only for Abu Dhabi Classics, but also for Wagner's music in particular and for the classical music world in general. The cooperation between the Bayreuth Festival and Abu Dhabi Classics has been growing for many years in preparation for these two unique evenings, which will confirm once more Abu Dhabi's position as a cultural capital.
The opera chosen for these unique evenings is Wagner's Die Walküre (The Valkyrie), the second of the four works that constitute the epic Ring of the Nibelung. Premiering in 1870, The Valkyrie is widely considered the masterpiece of the Ring cycle. The opera follows the romantic love story of Siegmund and Sieglinde, and the father-daughter relationship between Wotan and Brünnhilde, with the saga of gods, giants and dwarfs (which the composer imagined after reading North Germanic and Scandinavian Mythology) as a backdrop. The Valkyrie is also one of Wagner's most accomplished musical works as it is almost exclusively built out of his famous leitmotifs, including the universally known Ride of the Valkyries.
With the Bayreuth Festival Orchestra playing under the baton of the music director of New York Philharmonic, Jaap van Zweden, and with the singing cast of the Bayreuth Festival and the world premiere of the Valkyrie film from director Katharina Wagner, Wagner's fascinating mythological world will come alive on these two unique evenings of inspiring music and drama.
Showing 2 events for Bayreuth Festival
2 Events
Events in

United Arab Emirates

(2)
Bayreuth Festival – The Valkyrie

Wed

07:00 PM
Bayreuth Festival – The Valkyrie

Fri

07:00 PM